Cincinnati Museum Center with Word Play and Chase Public at Hoffner Lodge Gallery
October 2016
Felix J. Koch, Children with Toys, Walnut Hills, January 2, 1921. Gelatin silver print, 4 x 5 inches. Courtesy of Cincinnati Museum Center History Library and Archives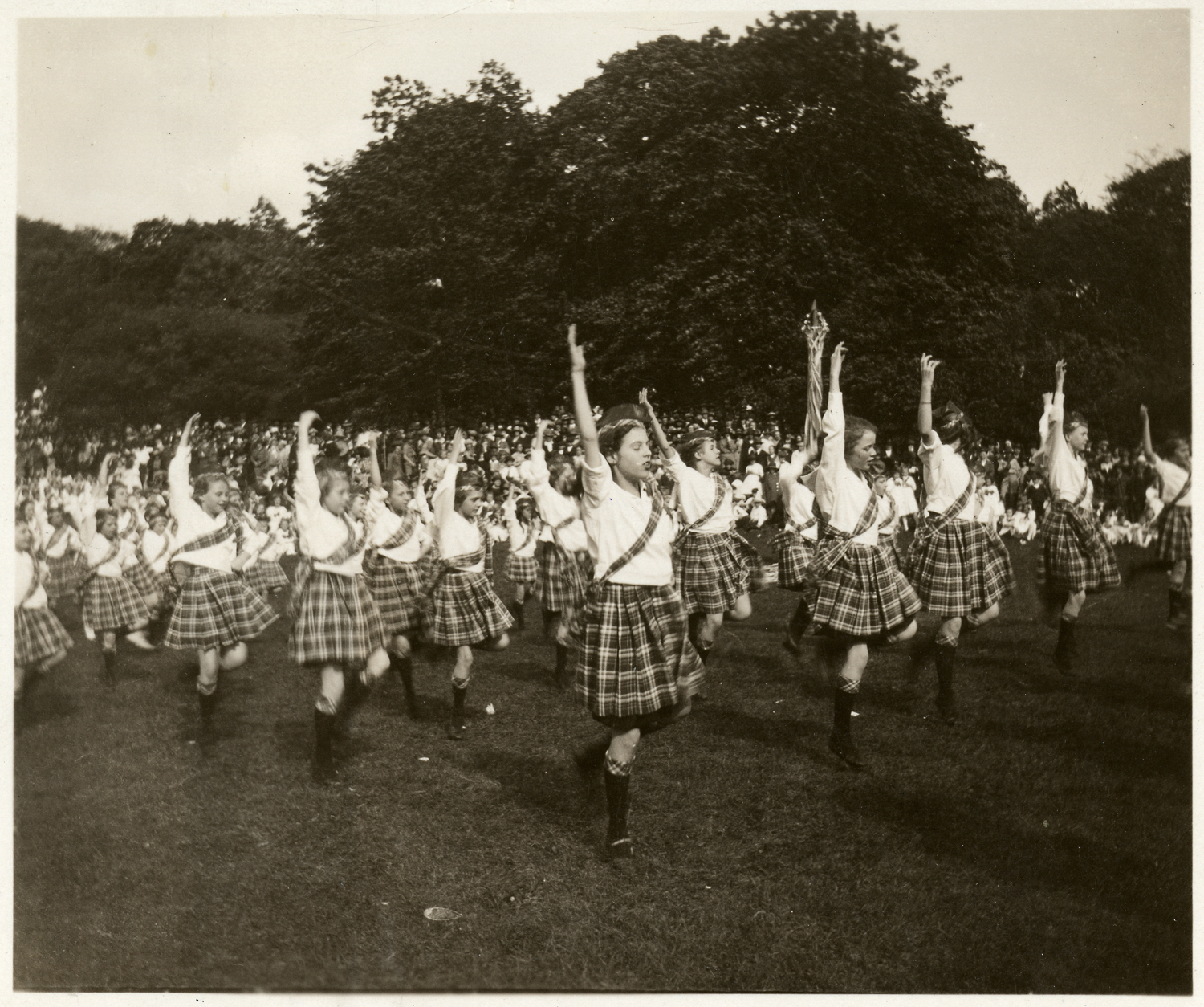 Felix J. Koch, Celtic Dance at May Day Celebration, May, 1921. Gelatin silver print, 4 x 5 inches. Courtesy of Cincinnati Museum Center History Library and Archives
The Poetry of Felix J. Koch and Photographing the Poem
October 14, 2016
-
November 12, 2016
Cincinnati Museum Center's History Library and Archives Department of Photographs and Prints collaborates with WordPlay and Chase Public to engage high school students from the Cincinnati Scribes teen program. Each will select images among historic photographs taken between 1915 and 1930 by Cincinnati native Felix J. Koch (1882–1933). Koch was a well-known reporter, writer, and photographer who contributed regularly to the Cincinnati Times-Star and the Cincinnati Enquirer. He often submitted his own photographs with his articles to such publications as National Geographic. As the official War Department photographer for the region during World War I, he documented American homeland war activities such as bond drives in Cincinnati. Throughout his career he took over 5,000 photographs of the Greater Cincinnati area. His subjects include floods, amusements, sports, children and more.
In this collaborative endeavor, local high school students are asked to write poems based on the Koch images they selected. The resulting poems address a series of visual literacy questions, their own reflections on the images, and thoughts on "What lies behind or beyond the camera lens?"
In the collaborative exhibition, Photographing the Poem, curated by Kip Eagen, teen poets from WordPlay and local photographers will collaborate to illustrate or visually interpret each of the poet's three-stanzas works.