BLDG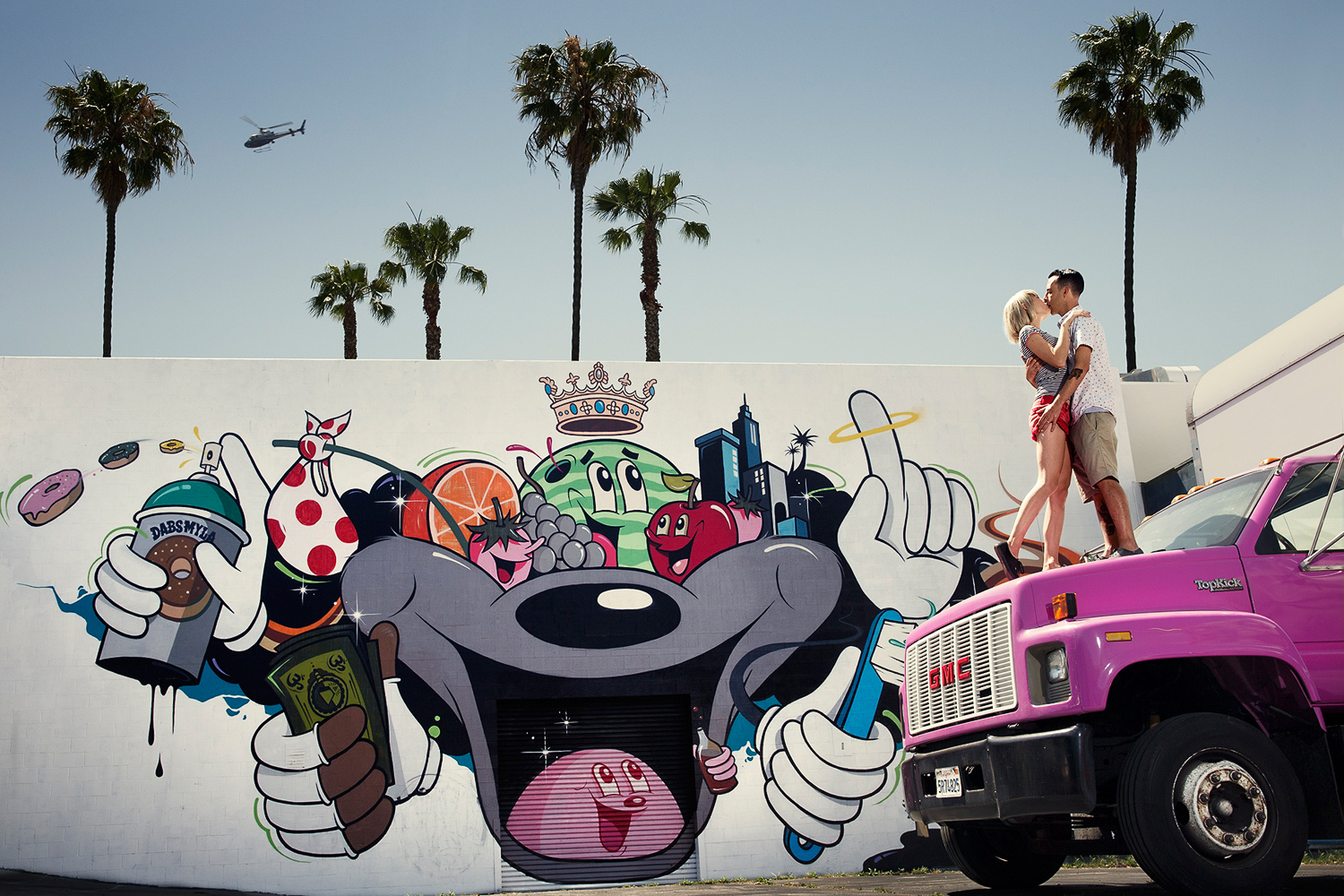 Søren Solkær, Dabs Myla (Australia), Los Angeles, 2013. C-print, 24 x 36 inches. Courtesy of the artist
Søren Solkær, D Face (England), London, 2013. C-print, 24 x 36 inches. Courtesy of the artist
Søren Solkær, The London Police (England), Miami 2013, 2013. C-print, 24 x 36 inches. Courtesy of the artist
SURFACE by Søren Solkær
September 30, 2016
-
November 11, 2016
SURFACE, the worldwide exhibition and book project by Søren Solkær, is the definitive portrait anthology documenting the most significant street artists and pioneering icons of the urban contemporary scene.
Solkær spent three years photographing artists who create art in the public sphere. The project documents the international street art movement, one that is often characterized by anonymity. Based in acts of subversion, these socially conscious artists more often than not utilize unsanctioned places for the creation of their art. The lively photographs tell the story of an incredible journey across rooftops, back alleys, train stations, studios and walls across the world.
Stylistically, Solkær creates images with an atmosphere of hyperrealism, where each artist is portrayed with their own artwork, often using masks or props to obscure their identity. As the project progressed so did the level and method of identity obfuscation. The resulting photographs are heavily fictionalized compositions where various elements and motifs are brought to life through direct collaboration with each artist and heavy post-production editing.
Søren Solkær is a Danish photographer, based in Copenhagen and working internationally. He has photographed leading personalities within the world of music, film, and art, including: Jack White, Christopher Walken, Björk, Led Zeppelin, Paul McCartney, Patti Smith, Julian Schnabel, Pharrell, and Samuel L. Jackson, among others.
Solkær's work has been exhibited at museums and galleries in New York, Chicago, Los Angeles, Cologne, Milan, London, Prague, Reykjavik, Oxford, Copenhagen, Singapore, Sydney and Melbourne.