Carl Solway Gallery
September 2016
Alan Rath, Eyeris VIII, 2016. Sculpture: Birch plywood, acrylic, polyethylene, aluminum, custom electronics, LCDs, 87 x 60 x 10 inches. Courtesy of the artist and Carl Solway Gallery
ALAN RATH: New Sculpture
September 9, 2016
-
December 23, 2016
Carl Solway Gallery presents Alan Rath: New Sculpture. Rath's kinetic sculptures poetically integrate the human element with the advancement of technology. This work incorporates computer-animated still images of human features, such as eyes, mouths and hands, displayed on LCD screens. These screens are mounted on sculptural armatures with moving images. The exhibition materializes Rath's explorations in robotics. Originally trained at MIT as an electrical engineer, he is one of the few artists who designs, builds and programs all aspects of his work.
Alan Rath (b. 1959) lives and works in the San Francisco Bay Area and was born in Cincinnati, Ohio.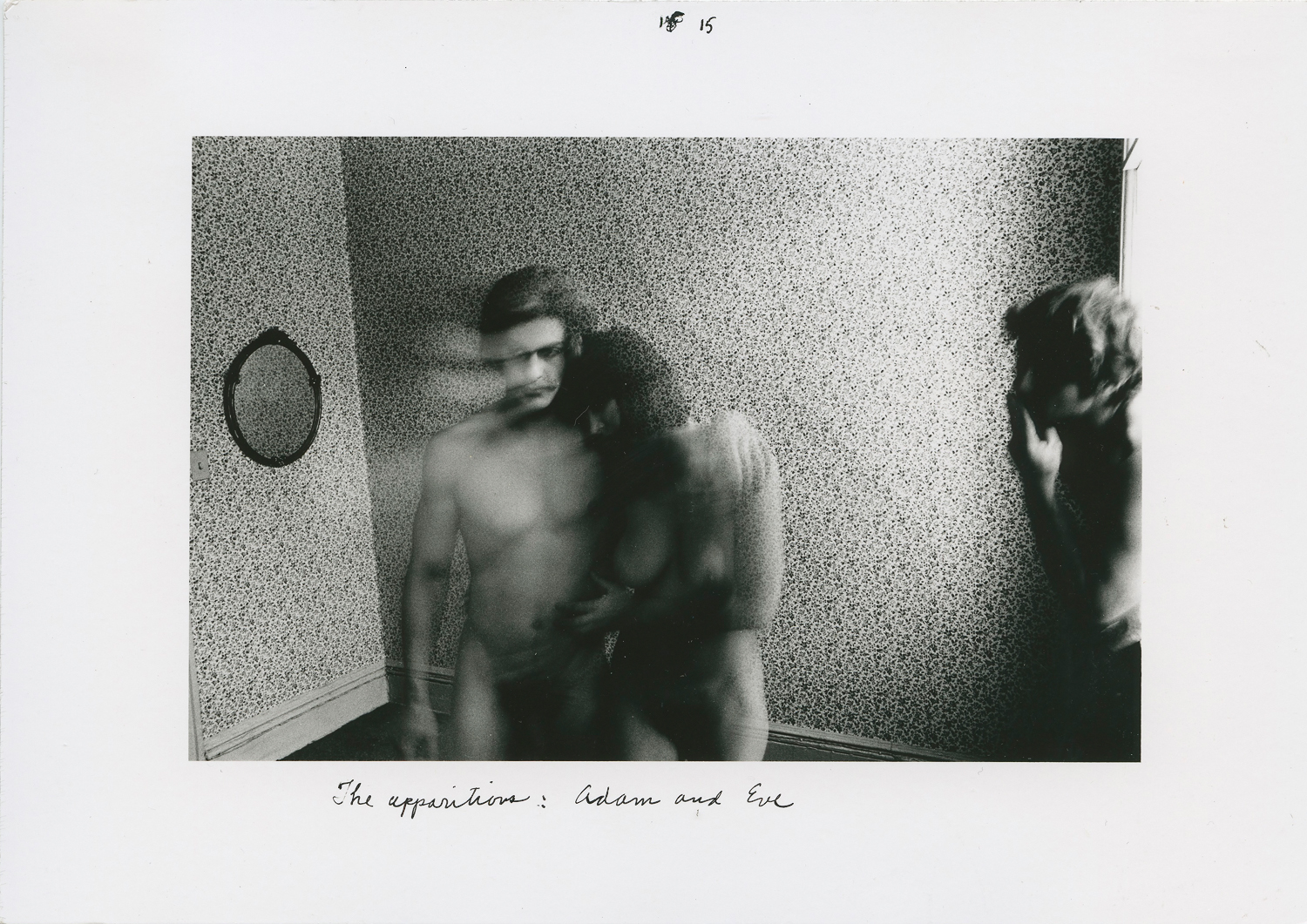 Duane Michals, The Journey of the Spirit After Death (detail), 1971. Gelatin silver print. © Duane Michals. Courtesy of DC Moore Gallery, New York
DUANE MICHALS: Sequences, Tintypes and Talking Pictures
September 9, 2016
-
December 23, 2016
Carl Solway Gallery presents Duane Michals: Sequences, Tintypes, and Talking Pictures. Duane Michals is internationally known for innovative photographic sequences, created in the 1960s and 1970s, which incorporate handwritten texts. Although his images are unaltered, his long exposures and narrative sequencing result in a photographic approach that cannot be considered documentary. Michals instead addresses metaphysical issues, such as memory, mortality, love, and loss. In his words, "Photography deals exquisitely with appearances, but nothing is what it appears to be." Recently Michals has been painting on tintype portraits. A photographic process from the Civil War era, tintypes are photographs printed on thin metal sheets. In this work, Michals combines painting and photography with nineteenth-century portraiture and twentieth-century modernist references.
Duane Michals (b. 1932) was born in McKeesport, Pennsylvania, and lives and works in New York City.